Earn tax advantaged cash flow and equity growth with a secure, stable investment in multifamily real estate. Make the most of your hard earned investment dollars. Capitalize on the lessons we have learned from decades of investing in real estate – take the next step and learn how you can lower your risk and earn a total return on your investment.
---
The Mara Poling Total Return Fund
Tax Advantaged Cash Flow and Equity Growth
Stable • Hard Asset • Invest with Your IRA
---
Move Risk Off the Table
Commercial multifamily real estate is an excellent asset class to invest in for a range of reasons, not the least of which is the stability of commercial real estate relative to equities and bonds. Savvy investors can improve upon the security of these investments by adhering to a risk management strategy that reduces risk and improves performance.
The Mara Poling Total Return Fund reduces risk and improves returns strategically deploying capital in performing Class B assets, in growth markets, with opportunities to add value.  The result? Less risk, greater resiliency, and a balanced, stable return profile.
---
Earn a Secure, Stable, Total Return
Our mission is to provide you with secure, stable, multifamily real estate investments that generate a total return – a Total Return.
Your investment is secured by hard assets in the robust multifamily real estate market.  Your Fund investment earns a Preferred Return, quarterly cash flow, equity growth from appreciation and principal reduction, and tax advantages that no other asset class can offer.  All this in an investment with demonstrated stability on par with corporate and government bonds.
Your Total Return – Secure, Stable, Tax Advantaged Cash Flow and Equity Growth.
---
Work with Experienced Asset Managers
Benefit from the lessons we have learned building multi-billion dollar portfolios, executing thousands of acquisitions and managing tens of thousands of units over our 30 year careers.  This, as we say in Texas, is not our first rodeo.
We communicate constantly and transparently, keeping you fully informed as to the progress of your investment.  Monthly reporting, quarterly members only web conferences, and an industry leading client portal providing secure 24/7 access to all your investment documentation, statements, and Fund reports.
We build personal relationships with each of our clients – and we aren't just saying that, ask our current clients and they will tell you.  We are committed to education and will work with you for as long as you wish to answer every single question you may have, so that you can make an informed decision about adding a Mara Poling Multifamily Investment to your portfolio.
---
Take the Next Step
We've prepared an information kit that will help you understand what an investment in The Mara Poling Total Return Fund can do for you.  Download our Fund Information Kit.  Want to learn more?  Just reach out, you can email us or set a time for a call, and we would be happy to send you the Fund documents (Private Placement Memorandum, Operating Agreement, and Subscription Agreement) and answer all of your questions.
The Mara Poling Total Return Fund is a 506(c) Fund and is Self-Directed IRA and Solo 401K eligible. Members earn a Preferred Return, receive quarterly cash distributions, which may be re-invested, and the full range of tax advantages a real estate investment can provide.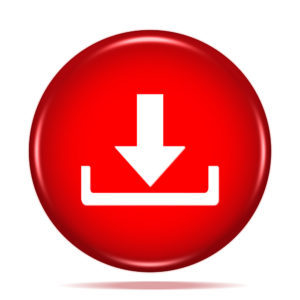 Mara Poling Total Return Fund LLC ( the "Fund"), Poling Family Enterprises LLC, and Mara Poling are not registered broker / dealers or registered investment advisers. This is not an offer to buy or sell securities. Sales of this Fund are made by a Private Placement Memorandum only.** Investors should review the Private Placement Memorandum, Operating and Subscription agreements, the Fund's investment objectives, risks, charges and expenses carefully before investing or sending money. This and other important information can be found in the Private Placement Memorandum, Subscription and Operating Agreements. The information in this communication is directed at, and is intended for distribution to, and use by, US citizens and non-US citizens who are residents of a foreign nation, who meet certain eligibility requirements. It is not intended for distribution to, or use by, any person in any other jurisdiction.
**NEITHER THE SECURITIES AND EXCHANGE COMMISSION NOR ANY STATE SECURITIES COMMISSION HAS APPROVED OR DISAPPROVED OF THESE SECURITIES OR PASSED UPON THE ADEQUACY OR ACCURACY OF THIS MEMORANDUM. ANY REPRESENTATION TO THE CONTRARY IS A CRIMINAL OFFENSE. THIS OFFERING IS MADE IN RELIANCE ON AN EXEMPTION FROM REGISTRATION WITH THE SECURITIES AND EXCHANGE COMMISSION PROVIDED BY SECTION 4(2) OF THE SECURITIES EXCHANGE ACT OF 1933, AS AMENDED (THE "ACT"), AND RULE 506 OF REGULATION D PROMULGATED THEREUNDER. THIS INVESTMENT INVOLVES A DEGREE OF RISK THAT MAY NOT BE SUITABLE FOR ALL PERSONS. ONLY THOSE INVESTORS WHO CAN BEAR THE LOSS OF THEIR ENTIRE INVESTMENT SHOULD PARTICIPATE IN THE INVESTMENT.