Welcome to the Mara Poling Learning Center – Underwriting topic page. Here you will find articles and white papers related to the Underwriting process for a Multi Family property, and our webinette "Multi Family Underwriting", along with a copy of the presentation.
We employ a rigorous acquisition process from market selection all the way through closing to ensure we position each asset for maximum performance and stability.  Central to this is the Underwrite, a comprehensive financial model that integrates all the data from due diligence, market studies, competitive analysis, along with our operational plan for the asset.  The result, an invaluable tool to guide us through the acquisition process and the operational life of the asset.
We invite you to learn more about Multi Family Underwriting through these materials.
Enjoy the Learning!
---
Articles and White Papers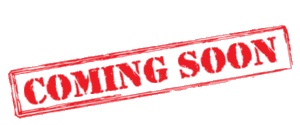 ---
Webinette – Multi Family Underwriting by Mara Poling
---
Presentation Materials
We are happy to provide you with a copy of the presentation "Multi Family Underwriting" by Mara Poling.
Click here to download your copy.
Great for taking notes during the webinette.
Feel free to share with your friends.